KG-Flon 403 – Fluoropolymer coating
KG-Flon 403 is applied in several layers and reinforced with ceramic particles. For this reason, it is frequently used in automatic baking lines or similar applications that put a lot of stress on the coating.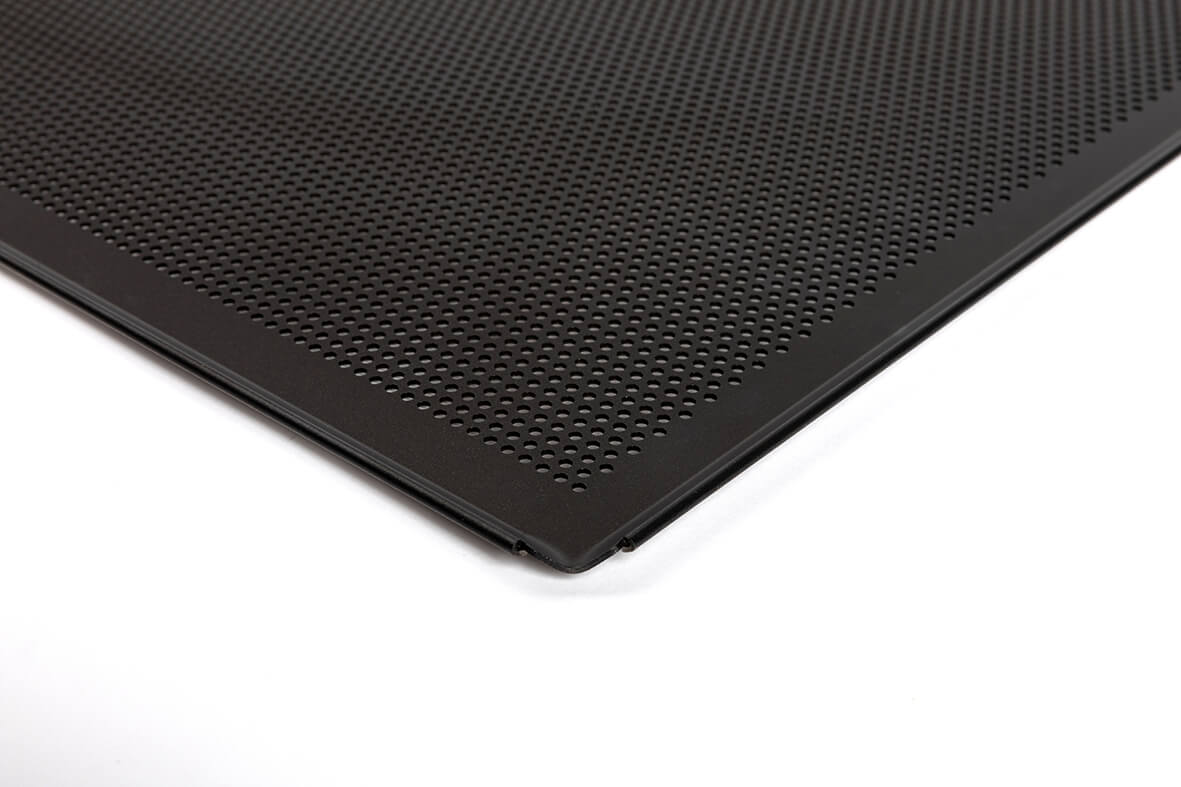 EIGENSCHAFTEN | PROPERTIES
| Details | KG-FLON 403 | KG-FLON 403 |
| --- | --- |
| Antihaft-Eigenschaft | Non-stick property: | 3,5 | 3.5 |
| Abriebfestigkeit | Abrasion resistance: | 5 |
| Diffusionsfestigkeit | Diffusion resistance: | 3,5 | 3.5 |
| Farbe | Colour: | Schwarz | Black |
| Temperaturbeständigkeit | Temperature resistance: | -30°C bis +270°C | -30°C until +270°C |
KG-FLON 403 | KG-FLON 403
WE ARE COATING EXPERTS AND WILL BE HAPPY TO ADVISE YOU INDIVIDUALLY.
ADVANTAGES OF KG-Flon COATING
perfect de-moulding of your baked goods due to excellent non-stick properties
long shelf life and numerous baking cycles due to outstanding abrasion resistance

reduced costs since no need for release and cleaning agents

improved appearance and quality of your baked goods since no oil and grease is needed in the baking process

easy compliance with safety standards and hygiene regulations

excellent price-performance ratio
Coating lines: State of the art
With us, every phase of the highly automated blasting and painting process is accompanied by continuous quality control and monitoring. It is important to us that our baking trays meet the highest quality standards. To ensure this, we use the most modern equipment that was specially developed for us. Our goal is to produce efficient and durable baking trays and pans for the needs of our customers. Our highly qualified employees are the heart of our company. They have a high level of expertise and the experience to assure our products are of the highest standards. We attach great importance to staying up to date with the latest technology.